Safety control solutions
Arcys has been developing and maintaining for more than 40 years computers (SIL3-SIL4) for submarines, nuclear aircraft carriers, subways and tramways and safety control cards for Civil Nuclear (RCC-E).
Regarding obsolescence processing, ARCYS is also responsible for activities from re-design to iso-fonctionality to replace materials from older systems for the nuclear reactors of Defence as well as Civil Nuclear.
With its expertise in electronic intelligence, ARCYS makes your decisions reliable in the long term.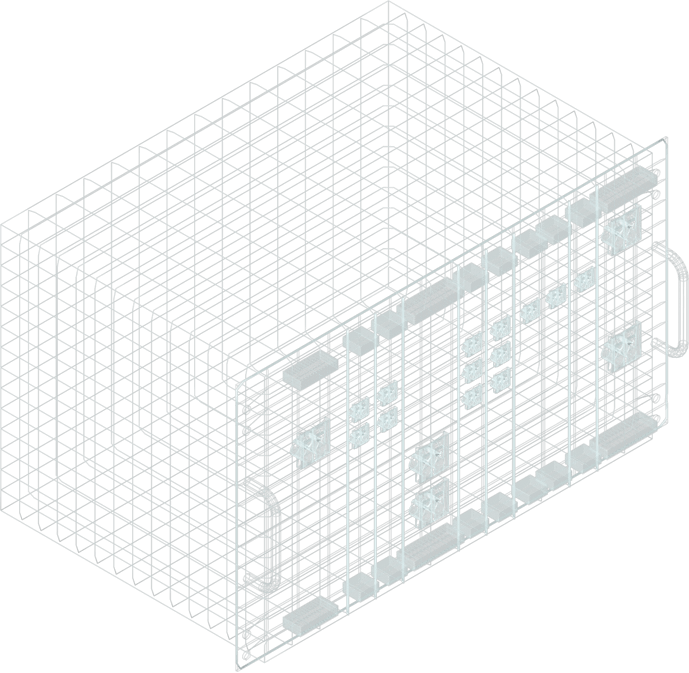 ARCYS : long-term partner, from the beginning
Each system has characteristics. This is why we can support you in expressing your needs, early in the design cycle. Our commitment continues during the service life of your products until they are deactivated with – always – the guarantee of the highest safety level. ARCYS enters into a partnership in the long term (from 30 to 40 years).
Focus on
UNICORN
UNICORN : Development of an analogue safety control platform for the PWR.
The objective is to develop a full analogue control safety platform which is qualified and diversified, for the safety systems « Non Computerized Safety System » (NCSS) of nuclear power plants. The first application will be the 2 English EPRs from Hinkley Point with EDF and Framatome.
This analogue chain has needed a specific expertise in the field of innovation and requires a sustainable commitment regarding skills and equipment in the conditions demanded by regulations.
Focus on
MP14
After having developed the Safety Computing hardware (IS) of the MF2000 and OCTYS programs for ALSTOM in the renovation projects of the Parisian subway (Lines 2, 5 and 9), ARCYS develops for ALSTOM, the new safety computer hardware for the MP14 Program, these computers are intended to equip the subway trains of lines 6, 11 and 14.
MP14 project description: our teams are developing the Safety Computer electronics as part of the MP14 project. This program, as a continuity of the MF2000 program, intends to equip the Parisian pneumatic subway (RATP Paris) for the lines 6, 11 and 14. Each train is equipped with an IS system consisting of :
- 2 computers equipped with electronic cards : « main computer» (CP),
- 8 computers equipped with electronic cards: « security interface module computer » (MIS).
---
Come and discover
Our activities